We had a great Christmas. And, we even had a few surprises up our old sleeves! LOL. You think we surprised them?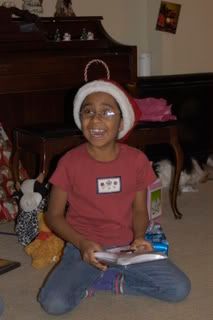 Daniella gets a (very inexpensive) MP3 player that she wasn't expecting. She LOVES to listen to music.
A (not quite so inexpensive) Kodak Easy Share for our budding photographer that she didn't expect, and it's PINK, too. This was so funny. I have to show you the lead up to it.
We have an old box just like this that is in our "boxes" bag that we keep to wrap gifts in. So, when she opened it, she said very casually and silly, "Oh, look. I got a Kodak camera."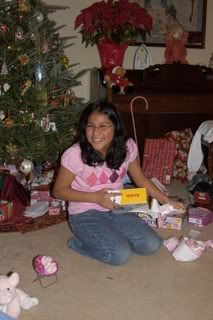 See in the next one, the box is just laying on the floor, she has the book for it in her hand, but she still has no clue!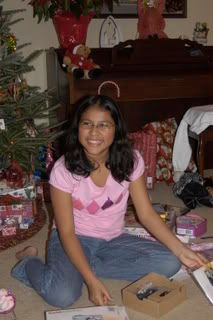 Then....ba da ding! She actually looks at it, and the light bulb comes on!

Still in shock
And, then, pure giddiness.

Even Briana is happy at her surprise of a winter windshield cover. LOL.

Ashley with earrings and some money attached from her Aunt Lara.

Marissa and Daniella with Gram and the candle they gave her.

Loving on Pop.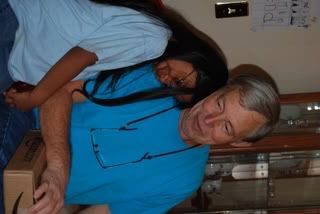 Nick, my parents' 11 year old (?) Golden Retriever can't seem to figure out what all the fuss is about.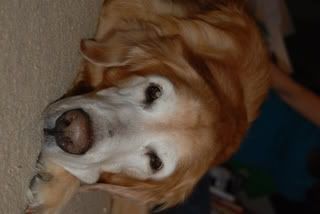 I've seen a super closeness, personal jokes and all, between these two the last few weeks.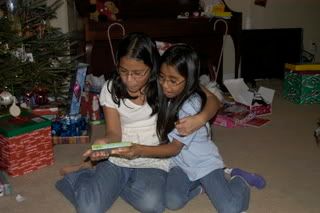 Our new Christmas jammies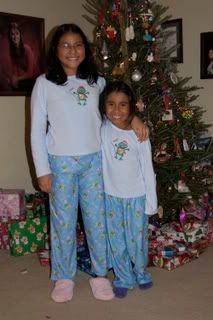 Blessings abound.