Ashley is at 2 1/2 weeks of her 4 week trip to Kenya. She is having an amazing time so far. She has worn several hats during this 2 1/2 weeks, but her main job on this trip was to teach praise dance as a form of worship to the young people. They had a week long camp where she taught them dances, then they shared what they learned at a crusade in a nearby refuge village this past weekend. She was excited because she said there were several of the girls that she could see in their eyes that they "got it". She could really tell that they saw how to use the dance to worship the Lord.
An unexpected and delightful opportunity Ashley has had while she was there was to spend a great deal of time with young teen and preteen girls (her calling), sharing with them, teaching them, and laughing and bonding with them. She spent 2 hours alone with some of them at the girls orphanage one afternoon, and she had THE best time. They fixed her hair.....lol.....I can't wait to see the pictures of that......asked her questions about America, asked her to sing and teach them worship songs, sang the ones they know to her, and shared. She is supposed to be teaching them a 6 day Bible study in the remaining time, and I hope that is worked out.
I've been blessed to be able to hear from her often enough to keep me from worrying (who me??) and to keep me from missing her so badly!, although, because of the drought, they now do not have electricity from 7-7 each day. We communicate on Facebook every few days, and I've been able to talk to her on the phone 3 times. I've also been able to get a few pictures, although, not as many lately. The internet access they have at the missionary's house is vvvveeeerrrryyyyyy slllllloooooowwwww.
For those of you who haven't seen them on FB, here are a few of the pictures.
At the Amsterdam airport~


Orbit School of the Cross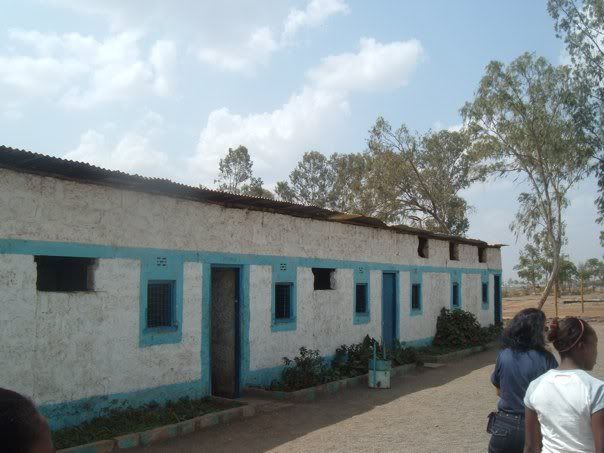 I've tried to rotate this next picture 3 times, so it's anyone's guess as to whether you'll see it right side up or not! This is a class at the school singing a welcome song.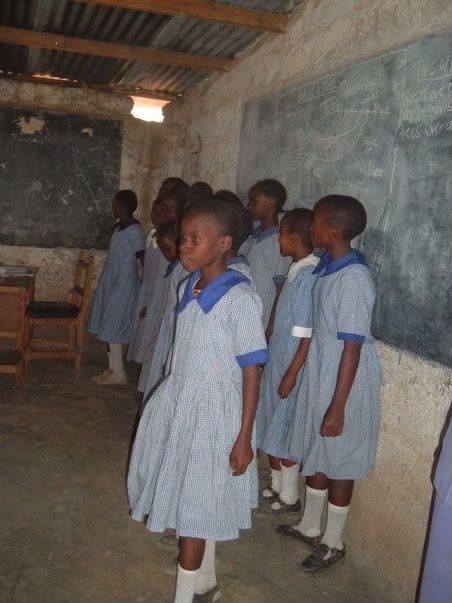 Hey! It's right side up for now!
If you remember me posting a couple of months ago about our sponsor child and her tragic story, this is Ashley meeting Mokoi......her "Kenyan sister."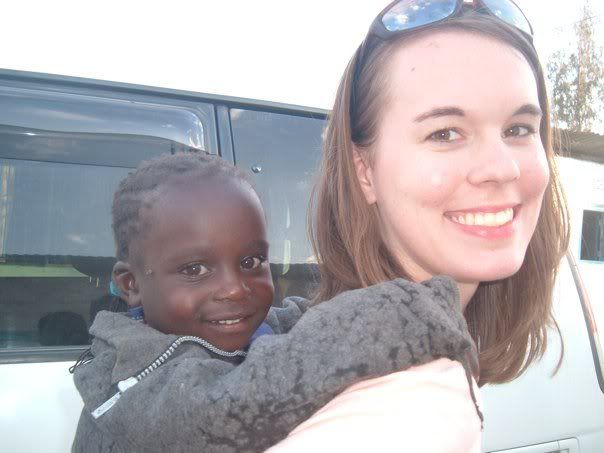 The medical clinic at Orbit. They are trying to raise funds to keep it open more. Right now it's just one day a week, since Mokoi's baby, Ashley, died. If the clinic had been able to be open, they probably could have saved baby Ashley's life.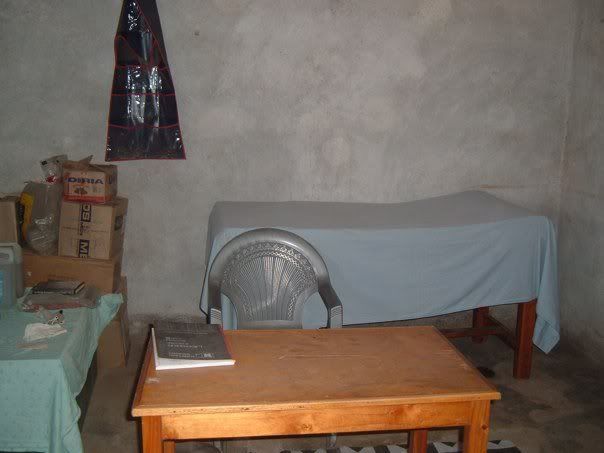 Orbit Baptist Church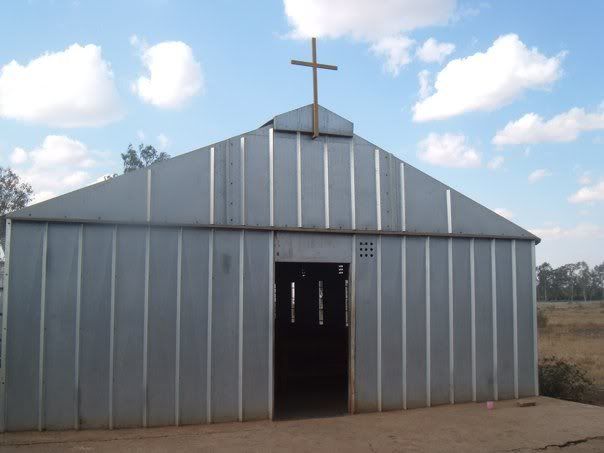 Ashley was able to attend with the missionary an American Women's Conference in Nairobi. There were women there from several countries, and their goal is to find ways to improve the lives of women in Kenya.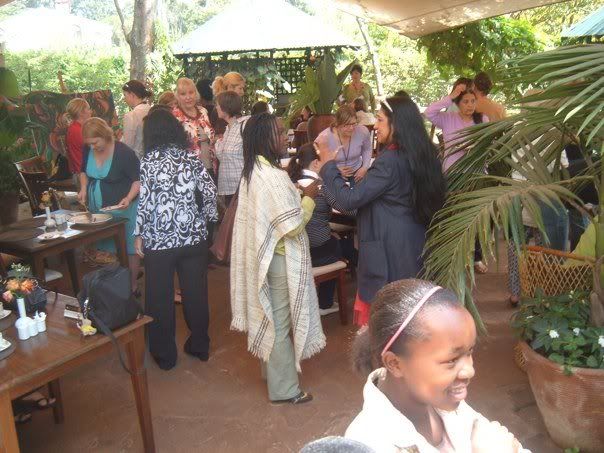 Esther, in the blue in the center, is our youngest sponsor child~ 12 years old. She and Ashley have had great bonding time this trip. So far, I haven't been able to get a photo of our 3rd sponsor child, Faith. Isn't Esther, and her smile, beautiful?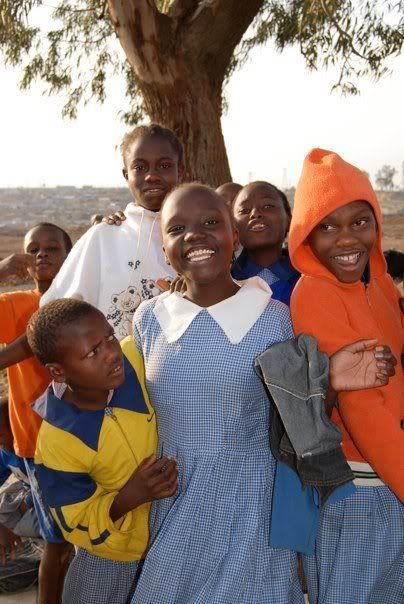 Ashley and Mokoi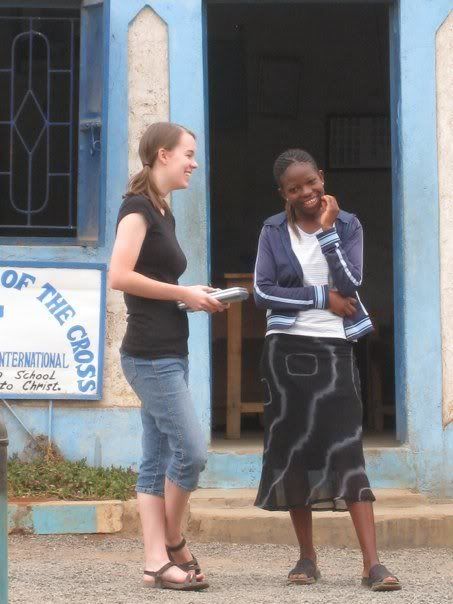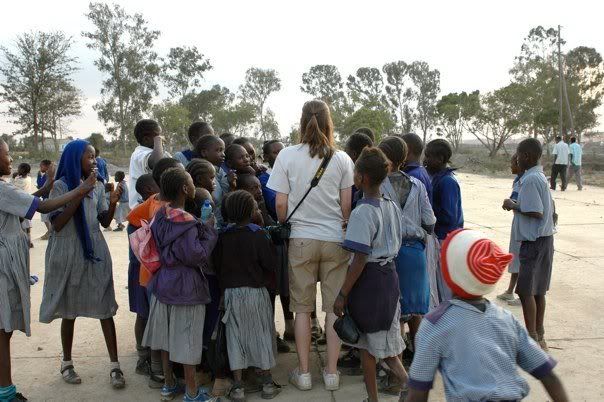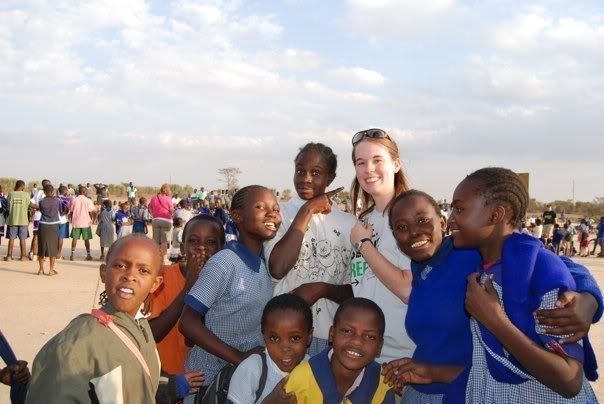 I love this next picture~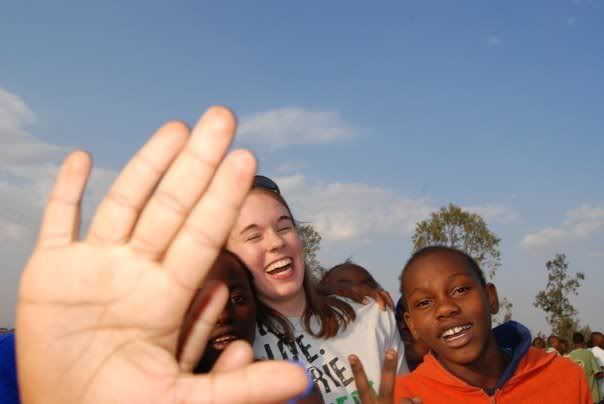 One of the newer youngest residents of the little children's orphanage~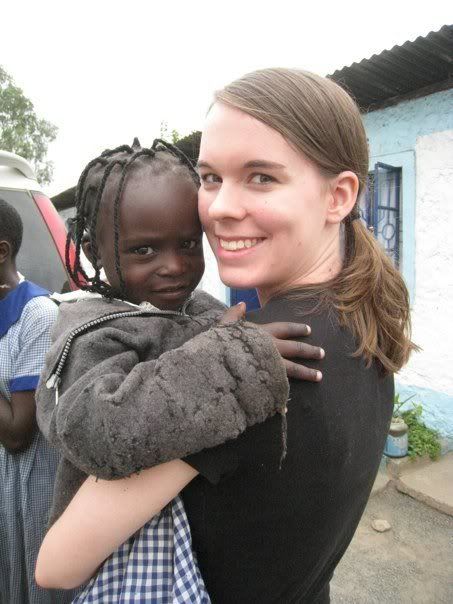 Ashley and Mokoi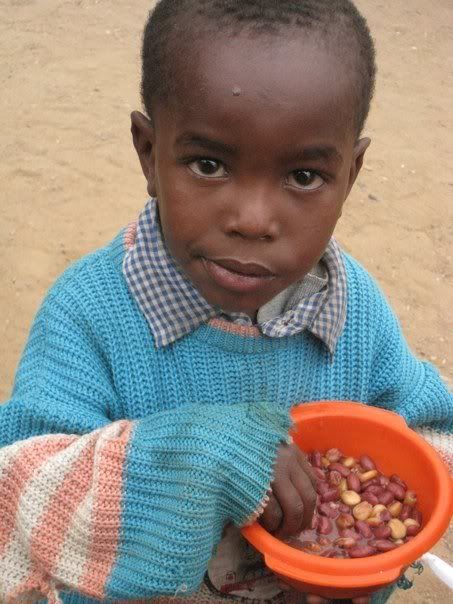 Ashley's hand is on the bottom....so sweet.

Ashley teaching praise dance. The girl next to her is the missionary's daughter learning also. This is also a photo of the inside of the little Orbit Baptist Church.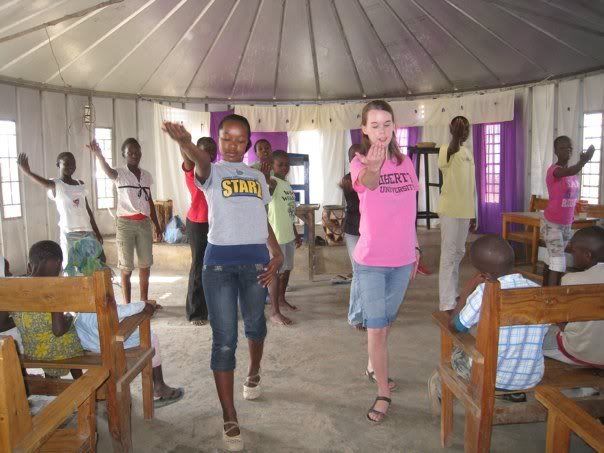 Teaching Shout to the Lord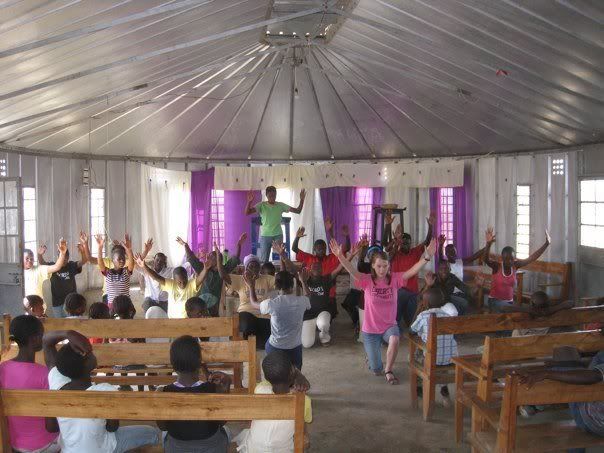 Teaching the little ones sign language to Jesus Loves Me~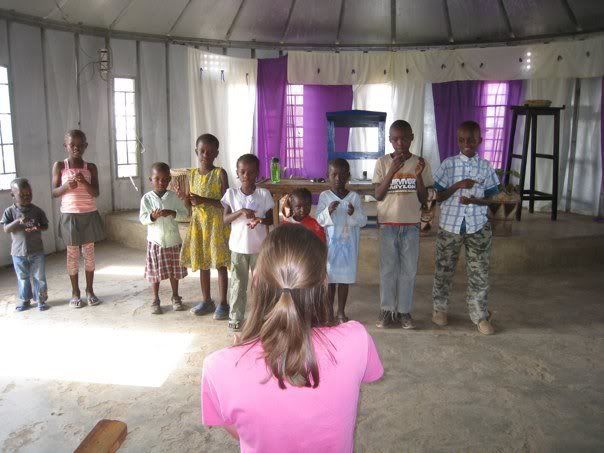 The group sharing Shout to the Lord at the crusade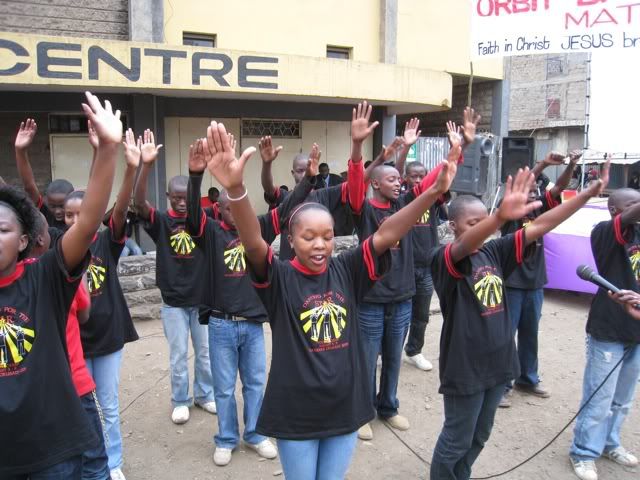 Ashley and Esther singing Shine Jesus Shine at the Crusade. Wow! Ashley has a gorgeous voice, but I can't believe *anyone* got her on stage to sing in public! : ) I am so proud of her!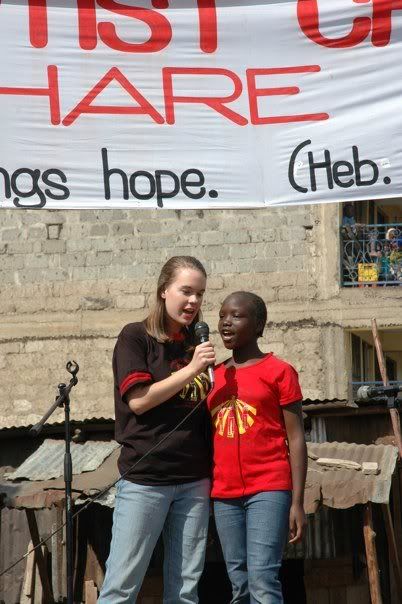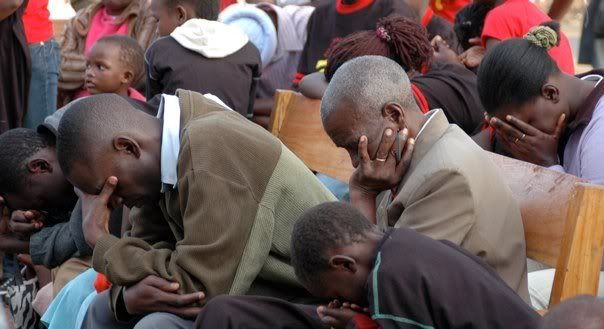 Girls at "The Well", orphanage for young girls


Please pray for rain for Kenya. They are desperate for it.