Day 3 we spent in Epcot.

Before we left, I ordered some Disney pins off ebay, and the girls had a fun time trading with cast members throughout the week.
Ashley asked Mickey, Minnie, Donald, Goofy, and Pluto to sign a shirt for friend, and Donald was pretending to complain.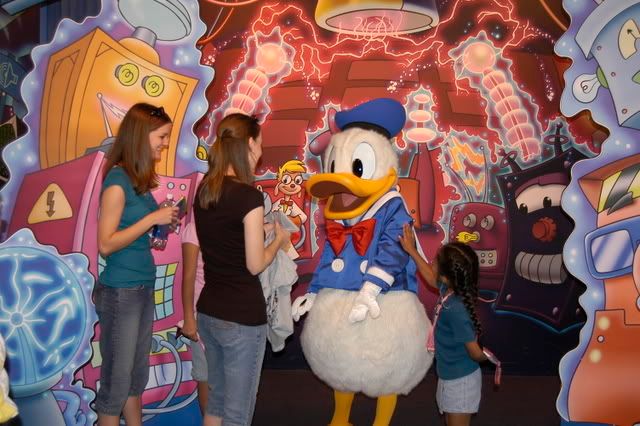 Now he's saying he has bad breath, so he's covering his mouth.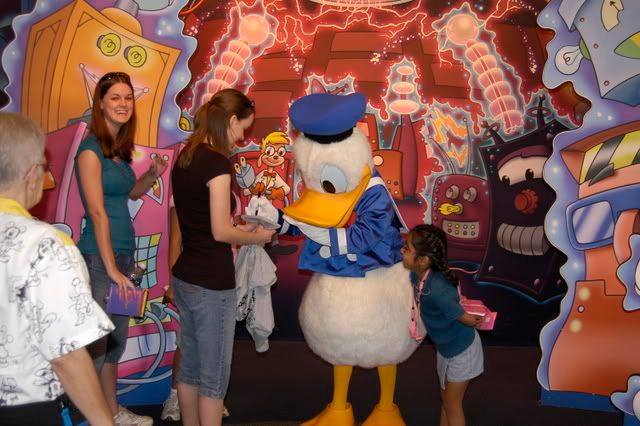 The handler to left put a breath mint in his mouth, and he held it there for a while. After a few min., he pretended like he was choking on it. He was funny.
Goofy also giving Ashley a hard time about the shirt.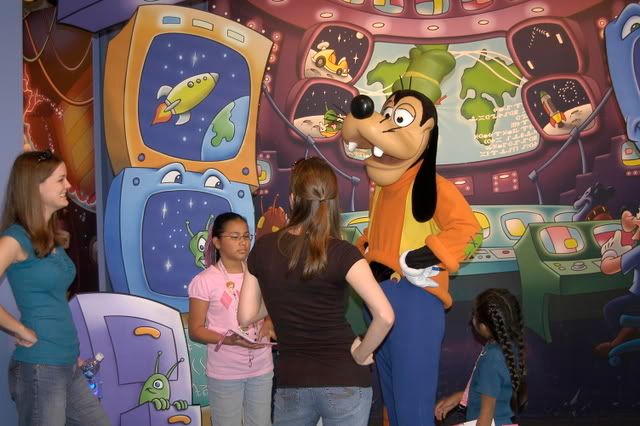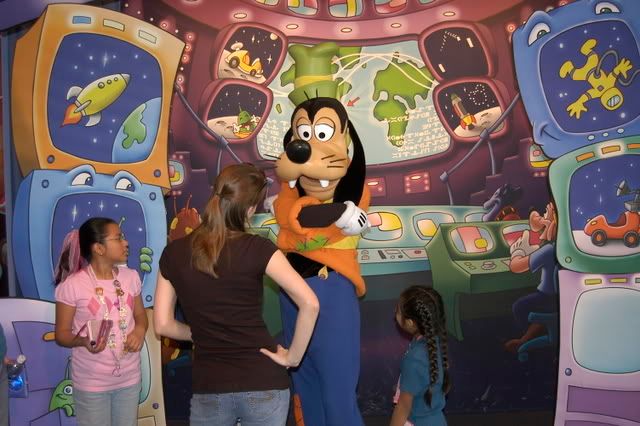 Then he hugged Briana, and kept turning his back to Ashley and didn't want her in the picture! It was funny!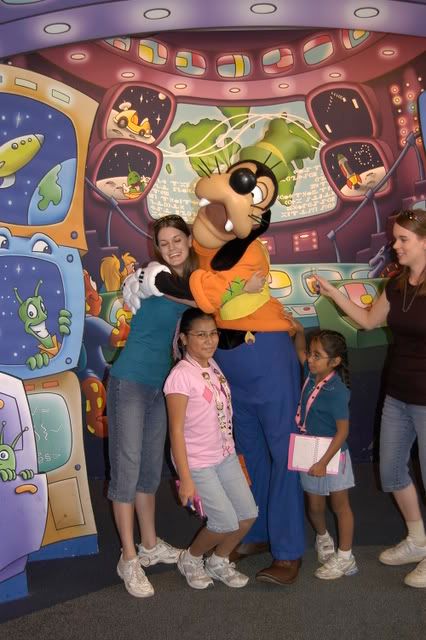 Having their Epcot passports stamped at the Mexico Pavillion.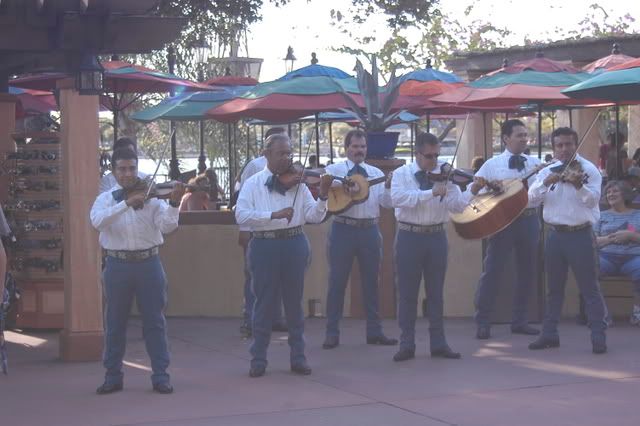 China
Mulan and Mushu
Playing in the jumping fountains. These are cool.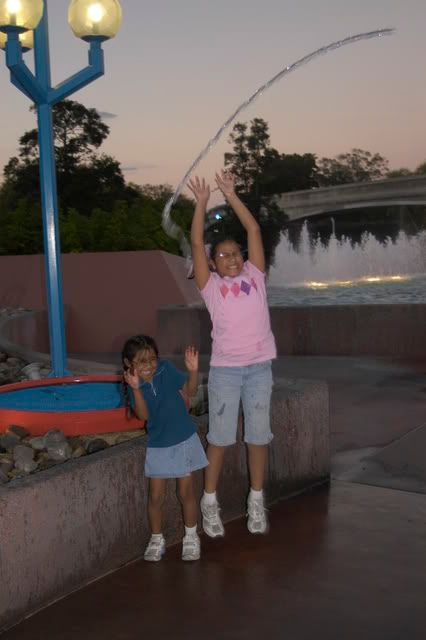 Test Track is fun, especially the end....60-65 mph in an open car, banking curves.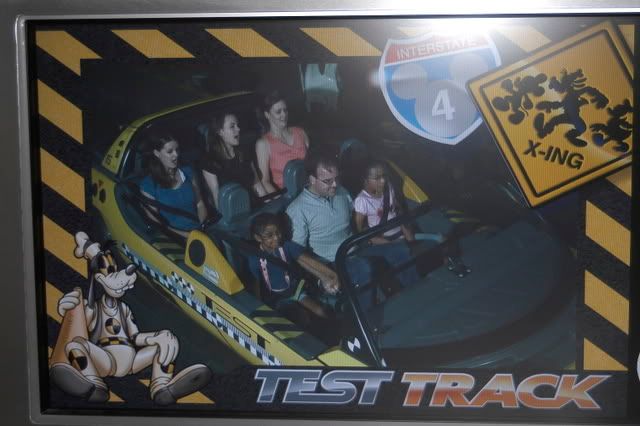 Hollywood Studios~formerly MGM
While we were waiting on our bus, it started raining hard, with a pretty high wind. It was blowing in on us and chilly, so Daniella found them a hiding spot.
It rained all the way over there, but quit right as we got there. There was still some periods of wind throughout the day.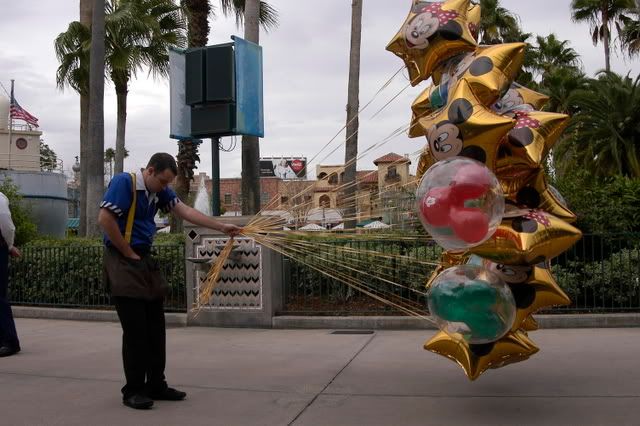 By the way, those balloons....$10 each. My girls did not get balloons!! Thankfully, I have girls who also understood how ridiculous that is, and didn't want one.
The new Toy Story section and ride are fun.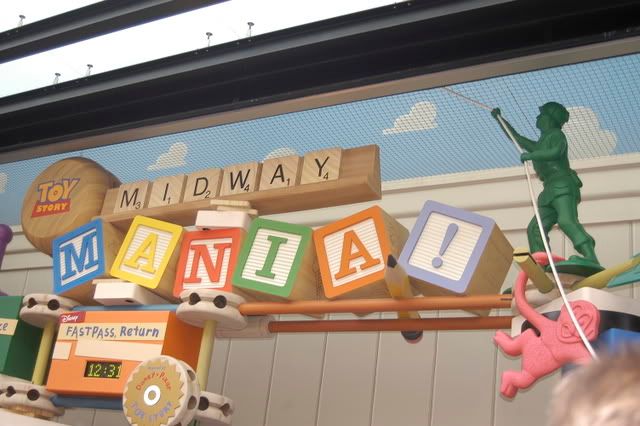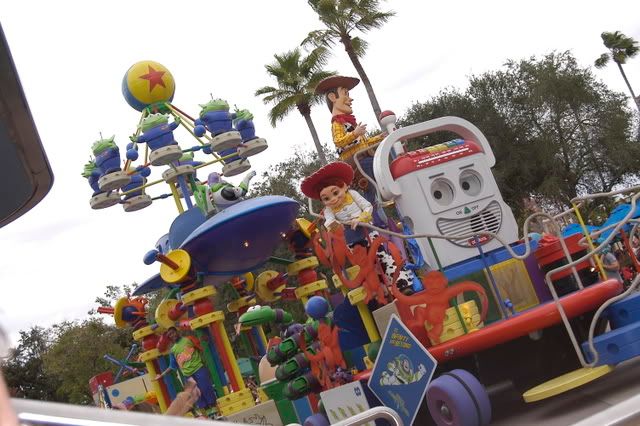 Daniella likes to watch Handy Manny when we visit her Gram and Pop's house.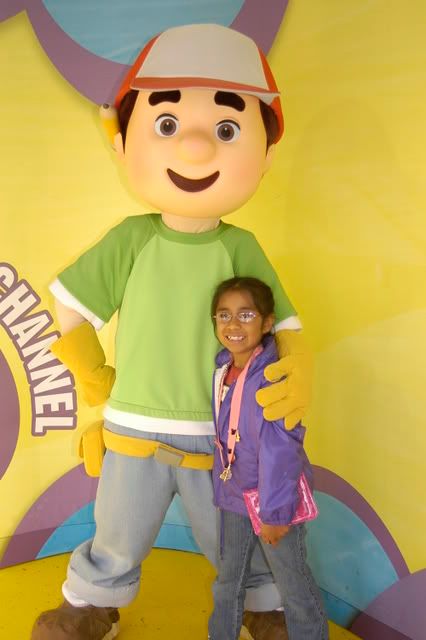 We'd never seen the stunt show before. It was great. This car was "cut in half" in a scene. As you can see, the front part drove away! Later it backed back up, connected itself back together, and drove away.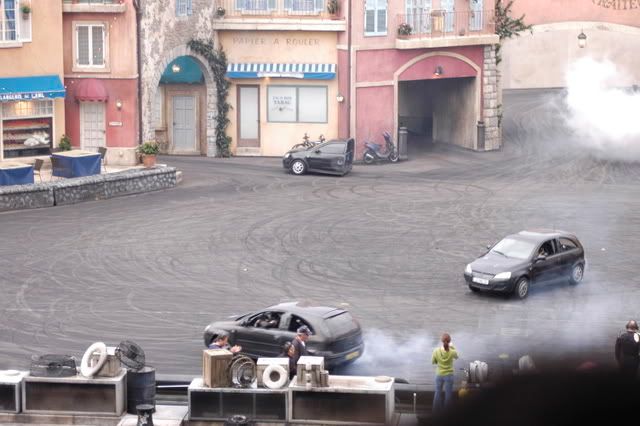 Mike and Sully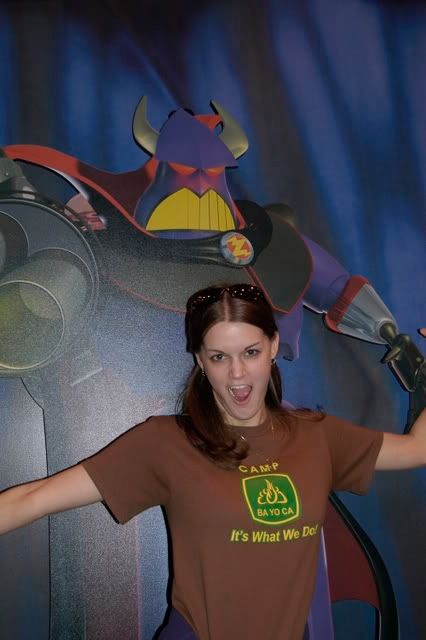 Mr. and Mrs. Incredible
Buzz and Woody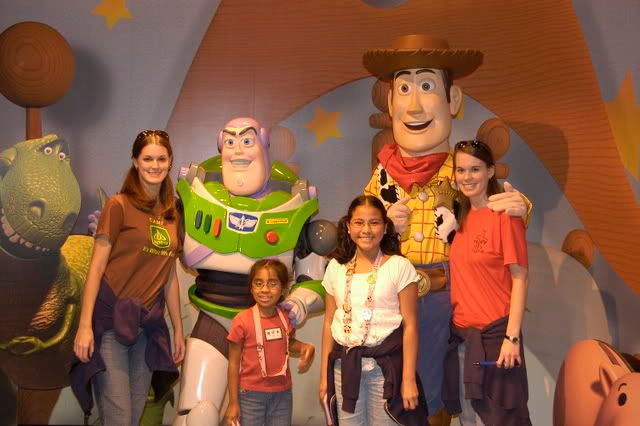 This day, they also saw Frozone (The Incredibles), Prince John, the Sheriff, Friar Tuck, Max (Goofy's son), Aladdin, Jafar, and Gov. Ratcliff.
And, how surprised we were to see THIS there~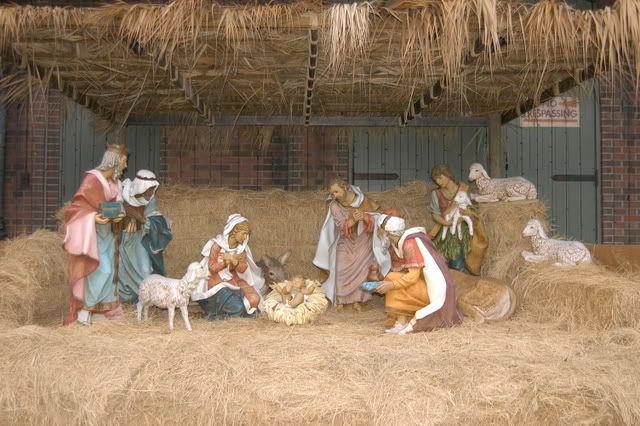 I tried upload my pictures a different way, and as you can see it made them overlap my sidebar. But, to fix it would require starting completely over, and that is not about to happen!! : )