W
hat a fun and fantastic show~ even if Briana wasn't in it! I'm going back for the 2nd time next Thursday, and I can't wait.
Good Morning Baltimore~
Briana is in the center in the beige trench coat…Don't you love the wig?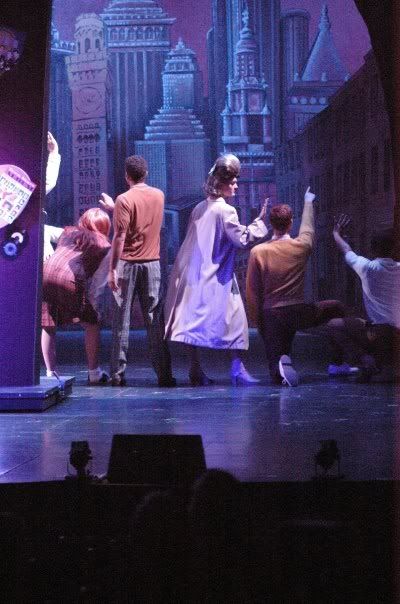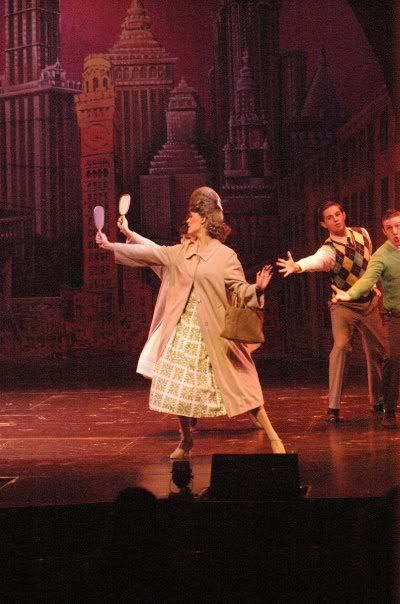 Briana was one of the Nicest Kid's in Town and a Counsel Member~which translated to she was in all almost all of the dances and was one of 8 that had the main dance parts.
"Nicest Kids In Town"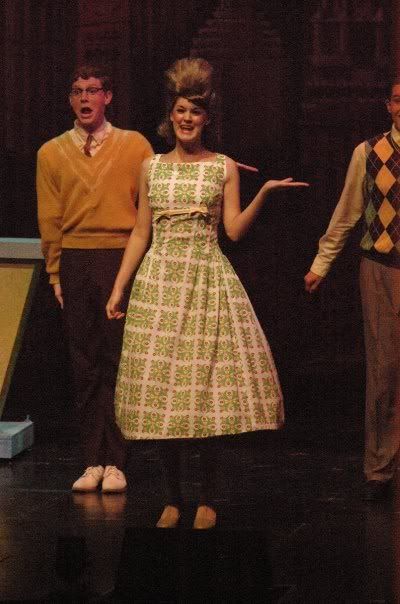 Nicest Kids introducing themselves~ "Tammy"
With Corny Collins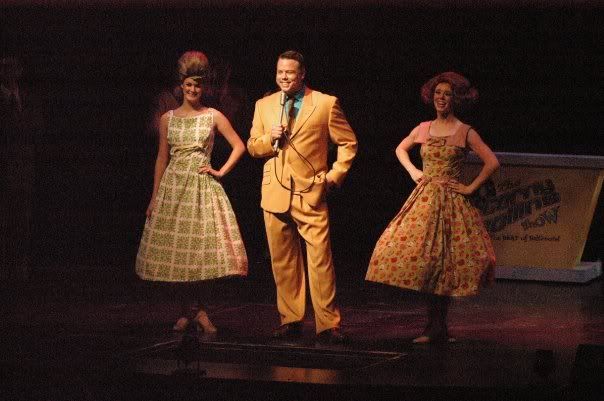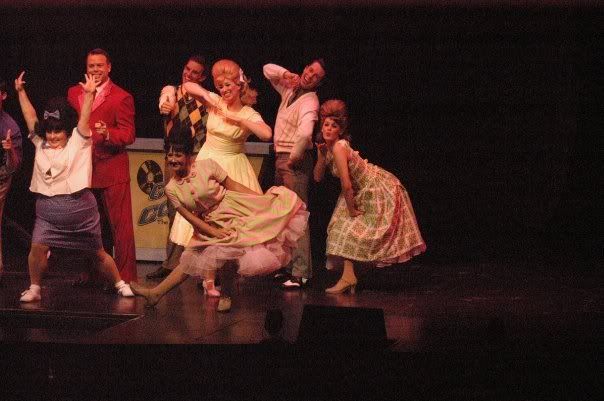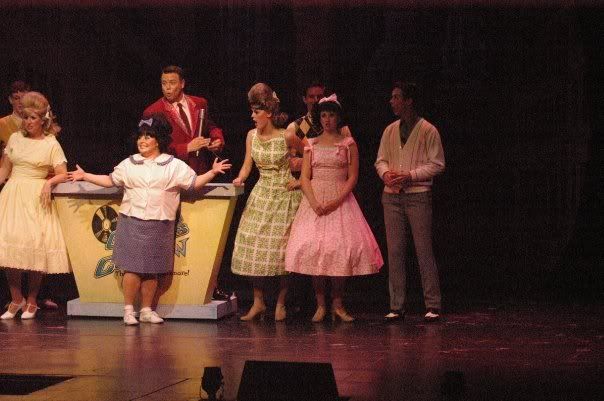 "I Can Hear the Bells"
These girls popping up, ringing those bells, and the expressions on their faces is one of my favorite parts. Briana is 2nd from the left in the back.

"Miss Baltimore Crabs"

"Run and Tell That"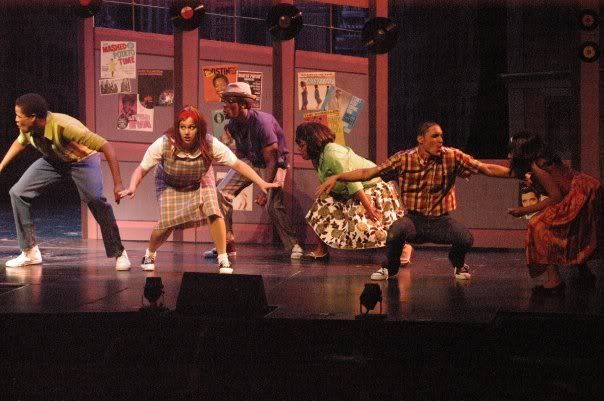 The Sophomore Hair Hop

"The Madison"

"The Madison" ~ Feed the Monkey (Briana is on the far left.)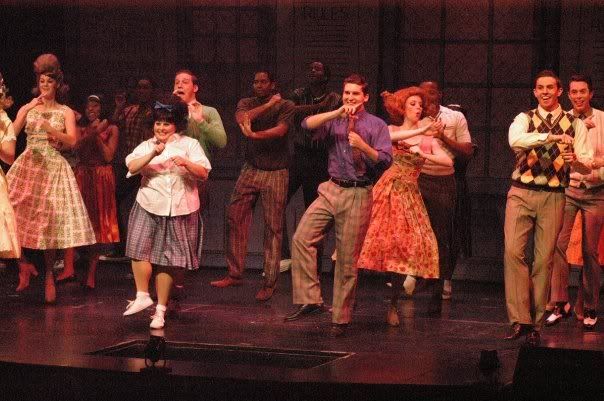 "It Takes Two"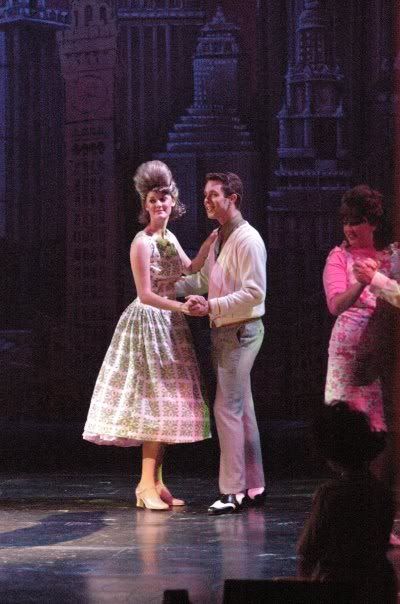 "Welcome to the 60′s"
Oh, my goodness. These ladies have the most amazing voices! And, the one on the left was a semi finalist in season 3 of American Idol.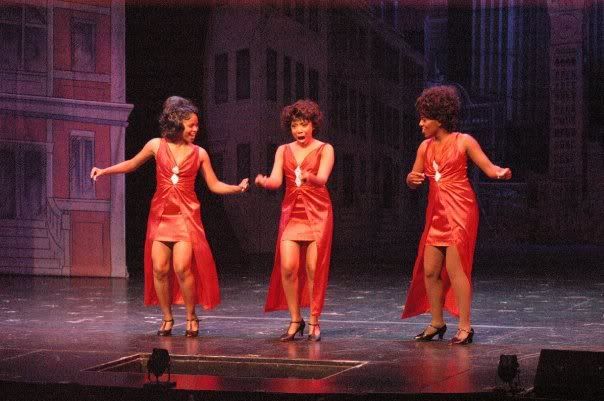 "Welcome to the 60′s"
Briana is the tall one…different wig this scene. You can't really tell, but it is black and has a hot pink stripe across it. Those pink cateye glasses crack me up.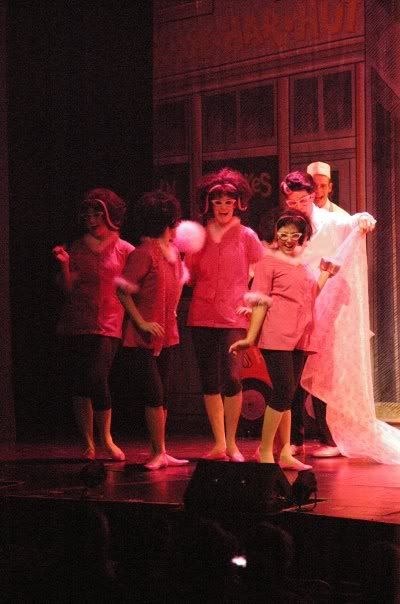 Scatter dodgeball scene. Briana is on the right.

"Big Blonde and Beautiful"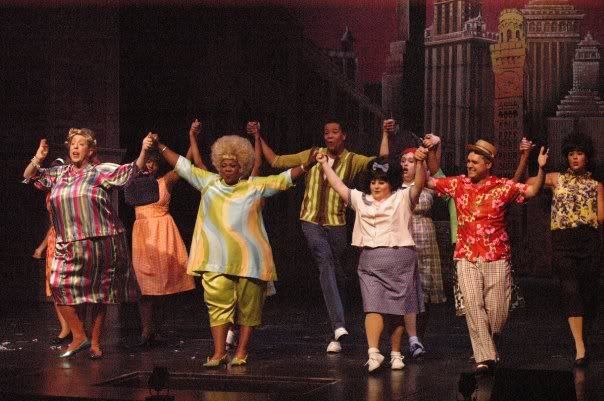 "Big Blonde and Beautiful" ~ Mother/Daughter dance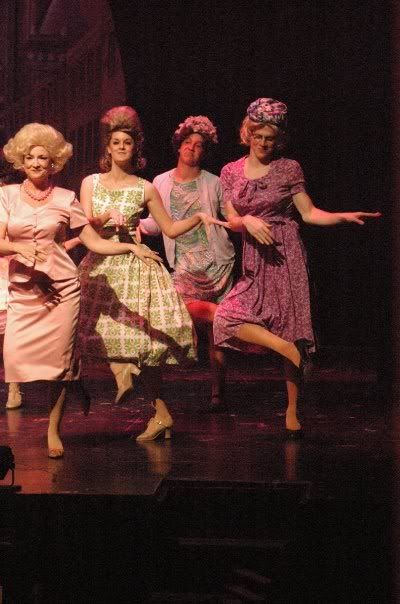 "Timeless to Me"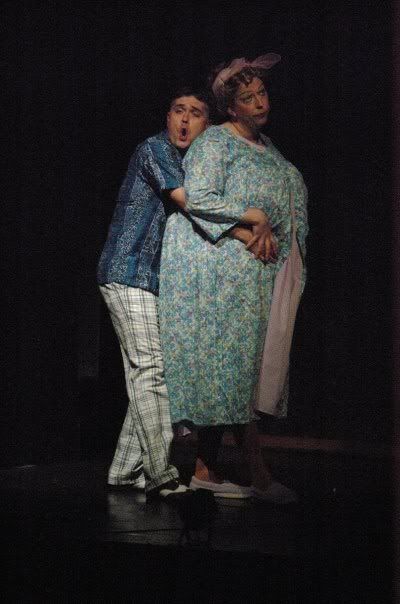 "I Know Where I've Been"
This was an amazing song. It brought the house down opening night, and I think most performances.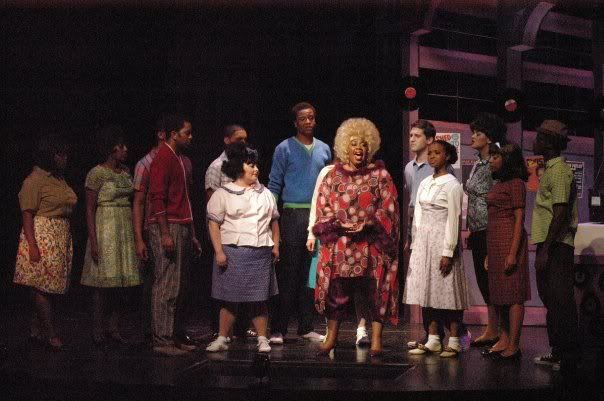 "It's Hairspray" ~ Briana is on the left between the 2 guys…new dress, new, bigger wig! : )

"Cooties"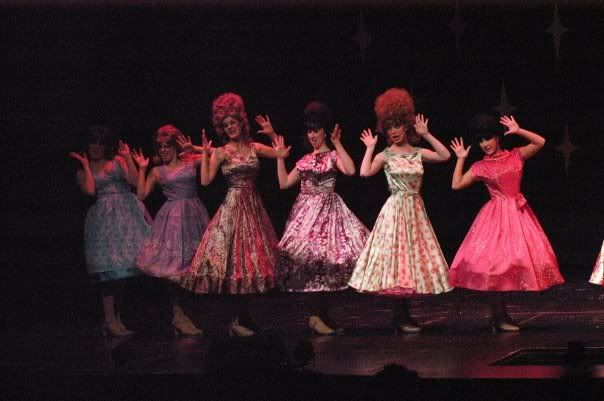 "You Can't Stop the Beat" ~ Briana is toward the back in the center. There were SO many people on stage in this song, we couldn't get a good picture of her.

She's in there somewhere!



Believe me, I really did restrain myself on the pictures! LOL.
Please pray for Ashley as she prepares to leave for Kenya on July 22nd!